Caregiver Friendly Communities Assessment
The Caregiver Friendly Communities Assessment was designed to help aging services professionals, advocates, and community leaders measure how well community systems support caregivers. It seeks to assess the available supports offered through the health and social service systems in Michigan's cities, townships and counties to help unpaid family members, friends, and neighbors who are providing care for older persons with disabling conditions.
The Assessment has eight categories, called "domains," of the types of community supports that caregivers have identified as most helpful as they care for their loved ones. The domains are arranged across approximately 60 questions, with scoring weighted based on a review of current research in the field. Listed below in non-hierarchical order, the domains are:
In-Home Services & Respite
Care Management Support
Caregiver Training & Education
Caregiver Social/Emotional Supports
Safe/Affordable/Accessible Housing
Financial & Legal Information
Transportation
Healthcare Services
Upon completion of the Assessment, you will receive both a one-page Snapshot Report with your community's score summary and a detailed Assessment Report with your community's scores and a listing of your areas of growth and challenge for each of the eight measured domains. Your report will also include a link to our resource website for additional sample programs and best practices.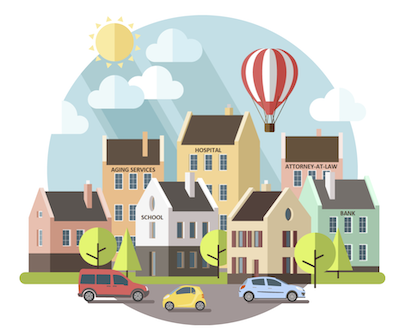 We hope senior service professionals, community supports coordinators, advocates and community leaders will use the results to learn more about the supports available to caregivers in their communities and advocate for improvements by using the resulting assessment report to help make the case to decision-makers for program changes and resource allocations.
To complete this assessment, we recommend that you download/print a complete copy of the assessment guide prior to entering answers online. Please note you must create a free account or log into your existing account to download the assessment guide.